UK Employment Law Update April 2021 for Standley Associates by Shield HR
Listed Under: News & Bulletins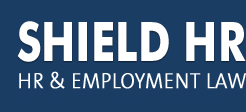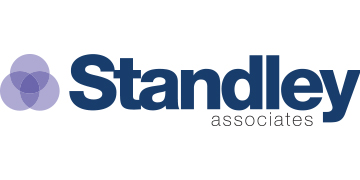 Dear Colleague,
April 2021 Employment Law Update
With the ongoing Covid 19 crisis the issue of vaccinations in the workplace is becoming a topic some employers are turning their minds to. We set out some thoughts on this matter below.
In addition, we report on two recent cases, including the Uber decision, and give some information on the coming IR35 changes and the Gender Pay Gap reporting extension.
If you need assistance with any such matters, or with employment law or employment tribunals then please do not hesitate to contact us. Our fees are very competitive.
Can Employers Insist Employees Have the Jab
There has been a certain amount of press coverage given to this matter and it is reported that the well-known London company Pimlico Plumbers have stated they are going to require any new staff to have been vaccinated.
So, can employers require new starters or existing staff to have the vaccine?
This is not a straightforward matter. There are a host of legal issues and the employer's ability to act will depend on the circumstances. In addition, this is a situation the courts have not had to deal with previously and so there is some uncertainty over how the courts will view such cases.
The matters that an employer may need to take into account may include whether the individual is a new starter or an existing employee, length of service, any contractual right in the contract of employment to require the individual to have the vaccine, the reasonableness of the request, the reason for refusal, the other precautions that could be taken, the nature of the job and work the individual performs, health and safety, and what the employer is seeking to achieve in requiring the vaccine to be taken.
For example if an individual applied for a job to work as a carer in a care home for the elderly, and the vaccination was deemed to be an effective means of stopping the spread of the disease, and the only reason why the individual had not had the jab and was refusing to take the jab was due to unfounded conspiracy theories, then it may be lawful to refuse to employ the individual if the employer was requiring the vaccination as a means of protecting the residents of the care home. Similarly, if the individual in this scenario was an employee it may be lawful to terminate their employment subject to following a relevant process. But there is no guarantee this is the case.
Alternatively, if the individual had 2 years' service, worked in administration in the office of a non-care sector business, and Covid 19 safety precautions could be taken such as working from home and the individual refused to take the vaccine because they were pregnant (the Government advice is pregnant females should not take the vaccine) then the dismissal is likely to breach employment law. The dismissal would probably be unfair and discriminatory.
Other matters that may create complications in dealing with such scenarios is that the roll out of the vaccine means those who are younger will not receive the opportunity to have the vaccine until after older age groups. In addition, certain religious groups, or people with certain beliefs, such a vegan, may not be willing to take the vaccine due to concerns about whether there is inclusion of certain animal products in the vaccine. Further some racial groups may have certain levels of vaccine hesitancy. Also as stated above the Government advise that pregnant women should not have the vaccine. Added to this there may be some individuals who for disability related reasons cannot or do not want to take the vaccine. These various matters could in certain circumstances give rise to successful claims of discrimination on grounds of age, religion or belief, sex/pregnancy, or disability if individuals were refused employment or dismissed due to refusing to be vaccinated. It all depends on the circumstances.
There is no blanket legal position. Each case must be judged on its own merits.
So, care needs to be exercised in each case.
Dismissal for Refusing to Wear A Mask
A recently reported employment tribunal case will be of current interest.
In this case Mr Kubilius worked as a delivery driver for Kent Foods Ltd. The company handbook required him to comply with instructions from customers to wear PPE when at their sites. Mr Kubilius on visiting a customer site was requested to wear a face mask for Covid safety reasons and refused. He argued that he was in his cab and so was in his own area and that it was not a legal requirement.
The employer dismissed Mr Kubilius.
He brought a claim of unfair dismissal. The employment tribunal considered the dismissal was fair.
Again, care should be exercised in considering that this means employers will be able to dismiss fairly in other similar cases. Each case hinges on its own merits, but it is a case that provides some indication of the position at tribunal.
Uber and Self Employment
The Supreme Court gave judgment on the 19.2.21. on the issue of whether Uber drivers are workers rather than self-employed individuals in business in their own right. The Supreme Court determined they were workers and therefore entitled to certain rights such as rights under the Working Time Regulations and to the national minimum wage.
The Supreme Court stated that it was important to look at the reality of the relationship between the individual and company rather than what the documentation between the parties says.
It is not unusual for companies to issue documentation to individuals that categorises them as self employed as a means of seeking to avoid NI costs and or to avoid granting certain employment rights to the individual. Such a practice is less likely to be effective now given the Supreme Court decision.
IR35
With effect from 6.4.21. the new IR35 tax regime will operate.
This will place new obligations on large and medium sized companies in the UK where they are engaging staff through certain intermediaries such as personal service companies.
Large and medium sized companies are defined as a company where 2 of the below criteria operate:
· £10.2M turn over per annum.
· 50 or more employees
· £5.1M gross assets on balance sheet
The government guidance on this may be helpful to those who fall into this category. See below link.
www.gov.uk/guidance/april-2020-changes-to-off-payroll-working-for-clients
Gender Pay Gap Reporting
For employers with a head count of 250 on the "snapshot" date there is an obligation to comply with the gender pay gap reporting requirements.
The Equality and Human Rights Commission (EHRC) has confirmed that gender pay gap enforcement action for the reporting year 2020-21 will be suspended until 5 October 2021, given the ongoing Covid 19 crisis. This was announced on 23.2.21.
The suspension of enforcement action effectively means that employers have an additional six months to meet their reporting obligations for 2020-21.
NMW Increases
From 1.4.21. the following NMW rates will apply.
£8.91 per hour for those 23 and above
£8.36 per hour for those 21 to 22
£6.56 per hour for those 18 to 20
£4.62 per hour for those 16 to 17
£4.30 per hour for apprentices under 19 and those apprentices over 19 in their first year.
Best Regards
Robert Kerr
Shield HR
024 76 693606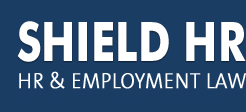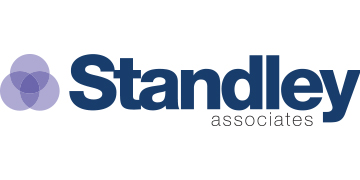 This article has been published with kind permission of Shield HR and is protected by copyright.
Disclaimer
Please note this document provides very basic and general information and should not be read as legal advice. This is particularly so as each case hinges on its own merits.
If you need advice on any such matters please contact Shield HR for your Employment law advice